The Roger Leyland Memorial Excel Scholarship is an exclusive scholarship, developed by Rare and Herbert Smith Freehills, to provide exceptional black and minority ethnic students with a high level of financial support and unique access to work experience opportunities. The scholarship is open to first year black and minority ethnic (BME) students interested in a career in commercial law. You must be a Rare candidate in order to apply.
One scholar each year will receive:


An award of £9000, over three years of study


A guaranteed place on Herbert Smith Freehills' first year workshop


Two weeks' paid work experience during the summer of their first year


A guaranteed interview for the summer vacation scheme (conditional on reaching the required benchmark in first year exams)
Scholars will:


Attend Herbert Smith Freehills' campus events


Attend multicultural network events
Read the biographies of former and current Roger Leyland Memorial Excel Scholars
Who can apply: Applications are welcomed from BME students interested in commercial law. Applicants should be in their first year of a three-year course or second year of a four-year course.
You must be a Rare candidate to apply for this opportunity.
To apply to Rare, click here
Applications can be made through Herbert Smith Freehills' website from 1 November 2018. The deadline for applications is 31 January 2019 at Midnight.
CORINNA CHERRIE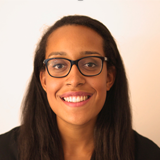 Corinna was awarded the scholarship in 2015. She attended vacation schemes at Allen & Overy and Herbert Smith Freehills and accepted a training contract at Herbert Smith Freehills. Corinna graduated from Cambridge this year and looks forward to starting her LPC next year and then her training contract at the firm in 2019!
Some of Corinna's academic achievements include: receiving awards for the highest AS results in her school in English Literature and Economics and being awarded the Leonard Coling scholarship in her second year at Cambridge, for coming in the top 25% of her cohort.
Outside of her studies, Corinna was the BME officer for her college in her second year, Secretary for Student Minds Cambridge and also got involved in mooting which led to her winning prizes for the Sidney Sussex first years' and third years' mooting competitions.


RAMEEZ SATENAY-WEST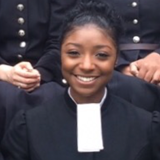 Rameez was awarded the Herbert Smith Freehills scholarship in 2017. She thoroughly enjoyed her first year studying Law at Bristol and was awarded a Dean's Commendation for achieving within the top 10% of the year overall as well as scoring within the top four scripts in her year for her Constitutional Rights exam.
Rameez set up her own limited environmental company during her gap year and is currently acting as the company director whilst at university.
She is excited to take on studying Mandarin next year and would like to travel to East Asia during the summer. Rameez represents the University of Bristol Law Club Netball team during her spare time.
Home Page