The Roger Leyland Memorial Excel Scholarship is an exclusive scholarship, developed by Rare and Herbert Smith Freehills, to provide exceptional black and minority ethnic students with a high level of financial support and unique access to work experience opportunities. The scholarship is open to first year black and minority ethnic (BAME) students interested in a career in commercial law. You must be a Rare candidate in order to apply.
One scholar each year will receive:


An award of £9000, over three years of study


A guaranteed place on Herbert Smith Freehills' first year workshop


Two weeks' paid work experience during the summer of their first year


A guaranteed interview for the summer vacation scheme (conditional on reaching the required benchmark in first year exams)

Runners up may also be considered for a place on the summer vacation scheme
Scholars will:


Attend Herbert Smith Freehills' campus events


Attend multicultural network events
Read the biographies of former and current Roger Leyland Memorial Excel Scholars
Who can apply: Applications are welcomed from BAME students interested in commercial law. Applicants should be in their first year of a three-year course or second year of a four-year course.
You must be a Rare candidate to apply for this opportunity.
To apply to Rare, click here
Applications can be made through Herbert Smith Freehills' website from 1 October 2020. The deadline for applications is 31 January 2021 at Midnight.
NIAMAH ALOM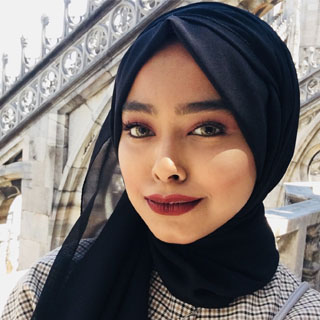 Naimah was awarded the Roger Leyland Scholarship in 2019. She attended a summer vacation scheme at Herbert Smith Freehills and has been offered a training contract starting in 2023. Naimah is currently in her second year studying History at UCL.
Outside of her academia, Naimah runs her own cake business 'Bakeatier' and is also the Vice president of a limited company called the London Law Conference. During her gap year, she also volunteered in an orphanage in Rabat, to support and educate orphans with disabilities. Naimah is passionate about these experiences and looks forward to developing her skillset even further before starting her training contract.
DAMMY SOKALE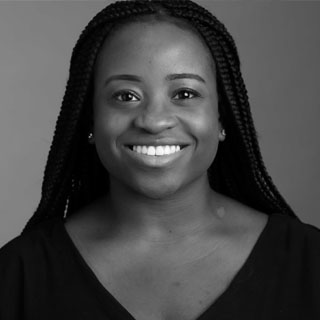 Dammy was awarded the Herbert Smith Freehills scholarship in 2016. At university, she was on the Student Union's Board of Trustees, President of the Law and Business society, she had a radio show and was an active member of several societies including musical theatre, the newspaper and Latin and Ballroom.
She graduated from the University of Warwick in 2018 with a First Class honours in Law and Business studies and was awarded the prize for the highest grades in her year. After graduation, she took 6 months off where she worked at a language school and then went travelling around Mexico, Japan, China and South America.
She completed the accelerated LPC at BPP University in 2019 with a Distinction and began her training contract at Herbert Smith Freehills shortly after. Her first seat is in Real Estate and she is also involved with the Sports and Socials Committee, the Women Lawyers Trainee Network Committee, the BAME committee and the Legal Tech and Design Thinking Team.
CORINNA CHERRIE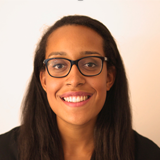 Corinna was awarded the scholarship in 2015. She studied Law at the University of Cambridge. At university, she was the Secretary for the Student Minds Committee and the BAME Officer for Sidney Sussex College.
Corinna graduated from the University of Cambridge in 2017. After graduating, she spent six months travelling around South East Asia and South America. She completed the accelerated LPC at BPP University where she was awarded a Distinction and she began her training contract at Herbert Smith Freehills in August 2019. Corinna is in her third seat where she is sitting in Corporate TMT. She Co-chairs the BAME Committee, sits on the Sports and Socials Committee and is involved with a number of graduate recruitment and diversity initiatives.
&nbsp
Home Page